Posted on | July 22, 2008 | No Comments
There are significant advantages to robotic parking structures, including better land use, low operating cost, and modular construction. It can also be safer and offer fewer hassles to customers.
I'm fascinated with robotic parking garages for several reasons. The first is that I initially encountered the idea in science fiction novels; see the references for the aptly named robopark from Robert Heinlein's 1941 story Methuselah's Children and the grapple tracks in the automated parking building from Frank Herbert's 1977 novel The Dosadi Experiment.
Oh, and don't forget the very cool visualization of a robotic parking garage in the movie I, Robot.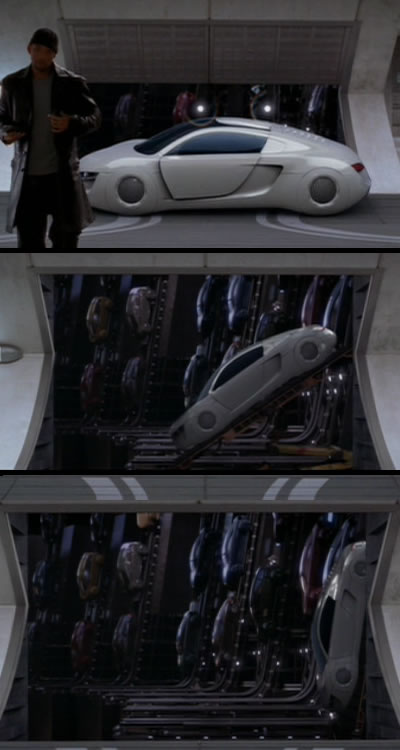 (Robot parking garage from iRobot movie)  I'm  also fascinated by the idea of huge machines, especially machines large enough to encompass entire cities or planets. In particular, I'm thinking of what is probably the canonical example, the vast Machine from EM Forster's The Machine Stops, published in 1909. Also, don't forget the machine city from John W. Campbell's 1934 story Twilight. I also liked Clifford Simak's description of the metal calculator planet from his 1949 story Limiting Factor.
Adapted from Bill Christensen of Technovelgy
Comments